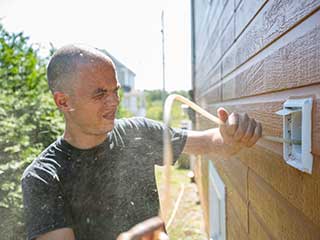 What Are The Benefits?
There are so many things that your home needs, why should this be at the top of your list? There are two main and important reasons: safety and energy saving. Lint from your clothing and other substances slowly builds up over time and blocks up your dryer's vent. Unfortunately, the high temperatures involved in getting your clothes dry can cause this lint to begin to burn and may cause a spark that ignites everything. Aside from this hazard, it may also cost you when it comes to your energy bill. The blocked-up vent makes it more difficult for the hot air to get through, and results in your dryer needing to run for longer in order to fully dry your clothes.
Indications To Look For
Need to know what to keep an eye out for to indicate that it's time for a cleaning? We're happy to help! Pay attention to how long it takes your clothes to dry, particularly if it seems to take longer than it used to and requires you to add more time to the cycle to remove the dampness. This can indicate that the vent is clogged and not allowing enough air through. You may also be able to visually check the vent to see if it is in fact bogged down with materials. Lastly, pay attention to your energy bill and note if there seems to be a steady increase in spending. This may indicate that the extra run time is costing you!
Fast And Reliable Service
One of our professionals will be out before you know it to get your dryer's vent back to being like new again! We'll come out at a time that's convenient for you and get to work using the finest tools available. We promise that your dryer's vent is properly and completely cleared out.
Call Us Now
Contact Air Duct Cleaning The Woodlands now so we can get to work on your dryer's vent today!
You can also count on us for:
Kitchen Exhaust Hood Cleaning