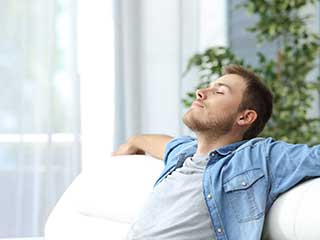 What Affects The Quality?
There are a wide variety of different factors that can lower the quality of your home's air, including just dirt and dust in general. These substances aren't merely around the home overall but build up in the air ducts over time if they aren't regularly cleaned out and contaminates the air as it passes through. Mold may also be growing in dirty ducts or otherwise, and the spores from it pose a dangerous risk if breathed in. Not only can rodent or insect waste from unwanted pests cause issues, but if too much pesticide is used to get rid of them it can pollute the air as well! Pet dander may not seem like a huge deal, but even it can cause issues with allergies and otherwise if it isn't cleared out every now and then. Smoking is also a huge component, as it lingers long past the cigarette as gone out.
Why Is Quality Important?
Namely, health is the number one concern with poor air. Particularly if you or anyone in your home suffers from any type of breathing condition like asthma, poor air quality can be extremely damaging to their overall health. Anyone with allergies will certainly find themselves dealing with symptoms like itchy eyes and noses while indoors as well, and it can cause harsh breathing issues for children or the elderly. Even those in perfect health will get run down due to bad air over time!
Our Experts Can Assist You
We offer multiple services that can help with this problem, including an air quality test to determine just what level your home's air is at and what may be tainting it! Air duct cleanings are also a great way to clear out debris in your ducts that can contaminate the air and impede its freshness. We'll get it all taken care of before you know it so you can breathe easy again!
Schedule Your Appointment Today
Contact Air Duct Cleaning The Woodlands now and take the first step towards improving your home's air and your family's health!